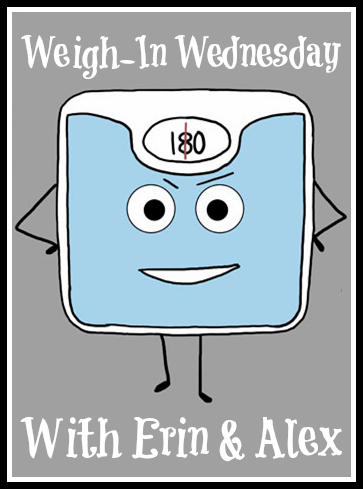 191.4. Damn. I think I've spent more time at 190-191 that any other weight while trying to lose in the last 3 years. It's frustrating as hell. But I think I know what's going on.
I talked yesterday about
never being enough
and how it's having a negative effect on my continued weight loss. I've been thinking more about it. Lots more. As I said, it consumes me at times. I think that this is when the mental work starts. Oh I'm with you, I always thought it was hokey when weight loss shows would talk about the emotional part, the mental part, the things that were holding them back. But as of yesterday, I'm a believer.
My problem is that I don't know how to work through the mental things. I have a crazy high deductible for medical insurance and with Pete being temporary and not getting benefits, we can't really afford high doctor bills. So I think that I'm on the look out for any recommendations for books that I can start reading. Books about how to work through mental blocks. I'm also on the look out for blogs or websites that may help me figure out how to get past this. Ultimately if they're not working, I'll need to access the help of a professional.
I feel a bit better already. That I have a plan of attack. That I realize that it's mental issues. That I can hopefully figure this out and move forward.