Firstly, I have to thank
Hubby Jack
for the awesome new blog design. Check out his site. He made it very easy for me to have an updated look that fits my personality.
Secondly, it's weigh in Wednesday. If you haven't checked out
Erin
or
Alex's
blogs, please do so now. They've both got very different stories, but both are compelling. And join the link up! Visit those links and find inspiration and motivation and possibly new friends in the bloggers!
I am still at 189. But given that I've been on my back all doped up and eating what felt good for the last 3 days AND not working out, I'll take it.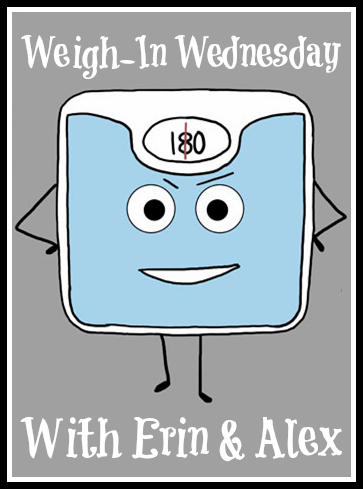 In 2007 Pete moved into my little townhouse. (We were living in sin.) When he moved in, he brought his treadmill. He had been working out and losing weight and doing a great job. He never said a word to me about my weight. Ever. He called me Babydoll, Beautiful One, Gorgeous One...but never said a word about my weight. To him I was perfect. I think that's why I love him so much. He loves me for who I am in the moment. Not who I was or who I could become.
I watched him that summer, losing weight and running his ass off for 6-10 miles every afternoon while I sat up in the kitchen and cooked high fat, high cholesterol, high everything dinners. One day I got home from work before he did and I decided to jump on the treadmill. I walked a mile in about 23 minutes and was pretty proud of myself for working out. Really. I sweated my ass off in that hot garage and huffed and puffed my way to a mile. The first time I seriously tried to work out at all.
The summer continued and I started going to work early and leaving early so that I could walk my mile before Pete got home. He would run his miles and I would cook what I thought were healthy dinners.
When I look back to that summer it was the start of something inside me. It was the feeling that I could lose weight. I could look and feel better. I think it came from Pete's example. It came from seeing how he worked and got results. It came from the gentle motivation from him every time I proclaimed that my mile got faster. It came from the feeling that I got after walking that mile and knowing that I burned calories. Somehow, I was determined to really look at how I was living and make some changes.
(I'll continue my journey tomorrow!)