Have you read that Google is getting rid of the Reader? I don't understand, other than they want you to partake in Google+, which isn't my cup of tea. So
Bloglovin it
is.
Have you checked it out? I resisted. For a while. Then I realized that I needed something to keep my blogs organized and easily read. There is even an app for that:
Bloglovin App.
I've said this before, but I'll continue to say it. Get your motivation, support and help where you can. If it's the Internet like I did, choose some blogs and follow them. Read some other blogs form the ones you like to find new ones. Explore.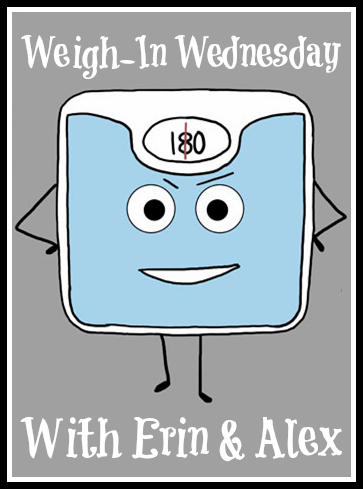 I'm linking up again for Weigh In Wednesday. But as you can tell from my title, I didn't weigh myself today. It's the third day this week that I've been late to work. It's the second day this week that I didn't hear my alarm go off...either of them. So I added a third one and turned the volume up on my phone to screaming and added a rockin' Bon Jovi song. I'm determined to get up tomorrow for the gym if it kills me.
I'm in limbo...kind of. I seem to do ok lately either with my eating or my working out, but not both. My goal for April is to work on both, at least 5 days a week. 5 days is do-able. It's also the time when more fresh veggies and fruit start appearing so eating better is easier.